Is Your Knee Pain Making Life A Grind? Get Lasting Pain Relief in Just 15 Minutes A Day.
If you're currently reading this, it's probable that you're experiencing distressing and sharp knee pain that can cause numbness. This pain has likely started to take over your daily routine.
Unfortunately, if left untreated, this condition can result in more severe problems like chronic pain that cannot be reversed, immobility, or the need for surgery, injections, or consistent use of painkillers.
Fortunately, with the Soothenix Knee Massager's Red-Light, Heat & Massage therapy, you can turn the tables on this pain and restore your knee health within just 15 minutes each day.
Instant relief even from chronic knee pain (no harsh pain killers)

Improves blood flow, reduces swelling & inflammation

Activates body's self-healing mechanism

Your own in-home physical therapist (money back in your pocket)
A Significant New Finding Has Been Made.
It's likely that you have experimented with multiple knee pain solutions that claim to provide miraculous results but end up falling short. But don't blame yourself for still experiencing discomfort.
Most of those pain alleviating products only provide temporary relief by concealing the symptoms, without tackling the underlying source of the issue. This approach results in the actual problem being overlooked, aggravating the situation.
After extensive testing in the lab, costing $178,000 and two years of prototyping, we have discovered a groundbreaking combination of:
Completely Adjustable Heat & Massage – We equipped the knee massager with a simple-to-use control panel that allows you to personalize your treatment by adjusting the heat and massage.
Red Light Therapy – Red light therapy produces a biochemical effect in cells that strengthen the mitochondria. These are the "powerhouse" of the cell – so by increasing their function of it, cells can rejuvenate themselves and repair damage more effectively.
Incredibly Versatile – Can be wrapped around the knee, shoulder, or elbow joint for pain relief in multiple areas. Replace 3-4 devices with one device that treats it all.
Who Is It For?
The Smart Knee Massager is the perfect device for:
Benefits That Can Save Your Knees.
The Soothenix Knee Massager provides a unique combination of focused massage, heat and red-light therapy that can help alleviate and prevent any type of knee pain.
FDA-Cleared Class II Medical Device

Doctor designed & recommended

Increase blood flow in the affected area, which activates the body's self-healing mechanism

Increases strength, flexibility and mobility

Reduces swelling and inflammation

Instant feeling of relief and bliss
The result is instant relief from chronic pain, swelling, and discomfort, and a device 83% more effective than the leading competitor. With consistent use pain pathways fully recover, providing lasting relief from knee pain.
How Does It Function?
The Soothenix Knee Massager features airbags that delicately massage your knees, providing soothing relief for exhausted and painful joints.
Red-light therapy is simultaneously applied to damaged joints, diminishing inflammation of tendons and ligaments inside the knee.
Moreover, the heat therapy is fully adjustable, which helps promote blood circulation enriched with nutrients to the knee joint, while simultaneously triggering the body's self-healing process.
This groundbreaking combination results in immediate relief from knee pain, osteoarthritis, and joint problems. With regular usage, the harm is healed, providing long-lasting relief from knee pain.
Professionally Designed & Recommended
Physical therapists may not always be readily available and can be quite costly.
That's why the Soothenix Knee Massager was developed by prominent knee pain specialists as a reliable method for obtaining relief from pain when it's most needed.
For less than half the cost of a single session with a therapist, you can achieve outcomes that will benefit you for a lifetime.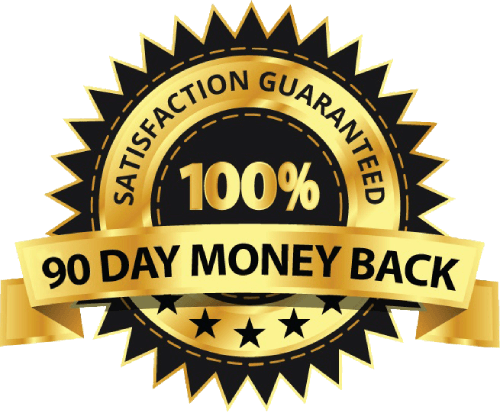 90-Day Results or Refund Guarantee
Try it RISK-FREE for 90 days. If you don't get the desired results in as fast as 30 days or less – we don't want your money! Our 90-Day Money Back Guarantee policy will make it right for you. Just contact our customer support team via e-mail at admib@soothenix.com, and ask for a full refund.
Buying items online can be a daunting task, so we want you to be aware of the absolute ZERO risks in buying something from us and trying it out. If you don't like it, no hard feelings, we'll make it right.