Experiencing Discomforts In Your Neck, Such As Stiffness, Tension, or Pain?
Get Lasting Pain Relief in Just 15 Minutes A Day
The Soothenix Neck-Type™️ Cervical Spine Device will eliminate discomforts in your neck in just 15 minutes a day, or your money back guaranteed!
Without addictive painkillers, expensive chiro visits, or surgery.
Instant relief even from chronic neck pain (no harsh painkillers)

Relieves muscle spasms and muscle pain

Your own in-home chiropractor (money back in your pocket)

Eliminates painful neck hump
The End Of Chronic Neck Pain
If you're currently reading this, it's likely that you're struggling with numb or sharp neck pain. Unfortunately, this discomfort may have taken over your daily routine. If left unaddressed, it could potentially escalate into more severe problems such as surgery, chronic pain, and even paralysis.
Fortunately, the Nooro Necklace Neck Massager utilizes the innovative technology of Neuro Muscular Electrical Stimulation (NMES) to alleviate your neck pain and improve muscle and joint health in as little as 15 minutes per day.
No More Painful Neck Hump
The revolutionary NMES technology induces a reset of the muscles in the affected area, which helps maintain a relaxed state. As a result, the electrical impulses work to alleviate stressed and strained nerves, promoting healing and recovery.
The result is instant relief from chronic pain, swelling, and discomfort, and a device 83% more effective than the leading competitor. With consistent use pain pathways fully recover, providing lasting relief from muscle and joint pain.
Effective Against ALL Types of Muscle and Joint Pain In The Neck!
By combining targeted massage and vibration, the Soothenix Neck-Type™️ offers a distinct approach to managing and preventing various forms of muscle and joint pain.
FDA-Cleared Class II Medical Device

Doctor designed & recommended

Increase blood flow in the affected area, which activates the body's self-healing mechanism

Improve musculoskeletal health and function

Improves postureInstant feeling of relief and bliss
When muscles are stressed by constant pain, they develop inflammation causing nerve damage and impacting their ability to heal.
When you use the Soothenix Neck-Type™️, it solves the root of the pain. It stimulates the nerves and muscles for the purpose of strengthening and rehabilitating them.
This aids in recovery and can reverse significant damage to the muscles and nerves. This results in long-term relief from pain and muscular soreness.
Experience the Ultimate Relief
The Soothenix Neck-Type™️ provides a personalized therapy experience with four modes, nine intensity levels, and three heat therapy settings. With electrode plates designed to penetrate deep into your muscle groups, you'll feel an immediate sense of relaxation and relief upon placing the device on your neck.
Professionally Designed & Recommended
Chiropractors and massage therapists aren't always within arm's reach and can be very expensive.
The Soothenix Neck-Type™️ has been designed by a leading chiropractor as an effective way to get pain relief when you need it most.
For less than 1/5 of the cost of one therapist treatment, you can get results that last a lifetime.
How To Use
Unbox and take out the massager, USB cable, and user manual.

Plug in the USB cable to the host and charge it.

Select your favorite mode, intensity, and heat level.

Put the Soothenix Neck-Type™️ on your neck for 15 minutes, and enjoy the pain relief.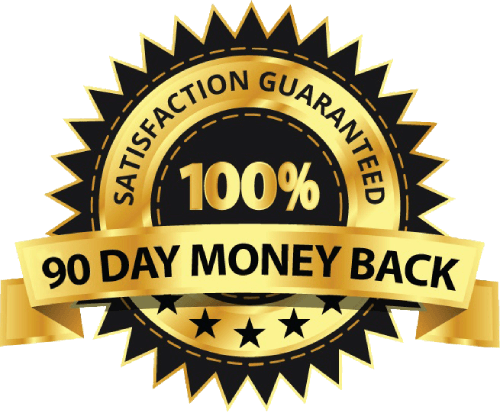 Try it RISK-FREE for 90 days. If you don't get the desired results in as fast as 30 days or less – we don't want your money! Our 90-Day Money Back Guarantee policy will make it right for you. Just contact our customer support team via e-mail at admin@soothenix.com, and ask for a full refund.
Buying items online can be a daunting task, so we want you to be aware of the absolute ZERO risks in buying something from us and trying it out. If you don't like it, no hard feelings, we'll make it right.
We have 24/7/365 Online Email Support. Please contact us if you need any assistance.