Fix Your Poor Posture Instantly!
Is slouching causing you to suffer from constant aches and pains? Bad posture is the culprit behind everything from lower back and shoulder pain to neck soreness. But there's an affordable, effective way to get relief fast: The Restored Posture Corrector.
The Benefits Of Improving Posture
Less low back and shoulder pain

Reduced tension in shoulders/neck

Increased energy

Fewer headaches

Improved circulation

More confidence
Restore Your Posture
Studies show that lousy posture makes people see you as timid, shy, and weak. Body language plays a massive role during a job interview, your career, and your life. A good posture and positive body language not only make you look confident but can make you feel confident.
So if you want to fix your posture and increase your confidence levels, meet the Adjustable Posture Corrector. This device improves your posture by keeping your shoulders, back, and chest open, counteracting the rounded shoulder look.
Natural Way To Improve Posture
If you're looking for a Natural way to improve posture and want to say goodbye to back pain, or you want to give people a healthy and confident impression. The body wellness posture corrector is perfect for you. It's an UPGRADE product that uses new MATERIAL which will wear more comfortable, lightweight, and effective.
Pain Relief & Posture Corrector
The Soothenix Posture Corrector ensures alignment and stability. Wearing our back straightener for some time develops muscle memory which means you'll keep and hold back straight even without the posture corrector device. Unlike regular posture correctors that are very rigid and restrict arm movement by forcing you into one position, our back corrector is one of the best posture devices allowing you completely free movement.
Stop The Slouching Habit
From slouching at our desks to driving, our daily activities can wreak havoc with our spinal alignment. Poor posture can lead to backaches, neck pain, and other nagging discomforts.
The Restored Posture Corrector remedies this problem with an adjustable back support brace that's easy to put on and take off. Wear yours daily to stop the slouching habit and improve your health and physical appearance.
Developed By Biomechanics Experts
Choose a posture corrector created by experts in human form and movement.
While other posture correctors only pull your shoulders from the front, The Restored Posture Corrector gives you total, all-around support.
Our innovative trademarked PostureFIX design — with its distinct "Y" shape — mimics your spine and shoulder blades to provide extra stability for your back. This prevents you from slouching and trains your body to place less strain on your muscles and ligaments when you sit, stand, walk, and lie down.
Less strain = less pain.
Fits Both Men & Women
The Restored Posture Corrector is designed for a chest circumference from 28 inches to 41 inches (71cm to 105cm). A second, larger-size option is coming soon. Its easy-to-use design lets you adjust it to a perfect fit that's secure, yet non-irritating.
Even better, our product is discreetly under a shirt or blouse — so you can wear it without anyone knowing you have it on. Improve your posture while you work or spend time with family and friends.
Wear your custom posture corrector daily for 1 hour, twice a day, at first. Then add 15 to 30 minutes per session as your body adjusts. Do not wear it for longer than 3 hours per day. Results can be seen within 14 days.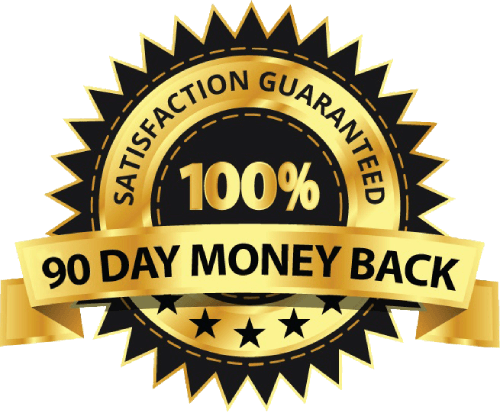 Try it RISK-FREE for 90 days. If you don't get the desired results in as fast as 30 days or less – we don't want your money! Our 90-Day Money Back Guarantee policy will make it right for you. Just contact our customer support team via e-mail at admin@soothenix.com, and ask for a full refund.
Buying items online can be a daunting task, so we want you to be aware of the absolute ZERO risks in buying something from us and trying it out. If you don't like it, no hard feelings, we'll make it right.
We have 24/7/365 Online Email Support. Please contact us if you need any assistance.