Muscle Knots Got You Tense?
The Soothenix™ Smart Cupping Massager will relieve pain in any body area in just 10 minutes a day, or your money back guaranteed!
Eliminate pain the healthy way (no more painkillers).

Avoid expensive chiropractor bills.

Boost workout recovery process.
PROFESSIONALLY RECOMMENDED TO TREAT MUSCLE PAIN:
15,000+ HAPPY CUSTOMERS ⭐⭐⭐⭐⭐
Naturally, Eliminate Muscle Pain
Improving recovery and cellular immunity, alleviating painful knots, and increasing blood flow while reducing inflammation, smoothing scar tissues, and relieving migraines.
These are the main reasons why the ancient practice of cupping became increasingly popular.
But $100 per session isn't an affordable amount for everyone, especially taking into consideration the fact that for better results cupping should be done consistently.
Breakthrough Discovery
There are manual cupping sets available, but they can't be used without someone else's help.
Also, they aren't as effective as traditional cupping, because they don't use heating, which is a very important part of the process. That's why we decided to develop a device that will allow you to experience cupping benefits from your home's comfort.
After three years of prototypes and $112,000 spent in laboratory testing, we stumbled upon the breakthrough combination of:
– Cupping
– Red Light Therapy
– Dynamic Suction
Targeting all three elements of muscle pain was the secret sauce that results in instant relief from pain on any body part.
78% More Effective In Eliminating Pain
This breakthrough combination causes the deep muscles to reset and return to a relaxed state.
This combination:
– Massages away painful knots
– Releases toxins & promotes mobility
– Smooths away scar tissue & cellulite
– Floods the cupping area with nutrient and oxygen-rich blood.
The result is instant relief from muscle pain, and a device 78% more effective than the leading competitor. With consistent use, the damage is reversed, providing long-lasting relief from muscle pain.
Recommended and Endorsed By Professionals
The Soothenix™ Smart Cupping Massager has not only been tested by us and in-house but it has also been sent out to dozens of physical therapists to try out themselves and on clients that had the most severe issues.
It has been recommended by the majority of physical therapists as one of the most effective and fastest ways to get pain relief anywhere and at any time.
Now you can get guaranteed results and maintain a healthy body that will last you a lifetime – or your money back.
Damage Reversing
Long-term muscle pain and high-stress levels can cause migraines.
By using the Soothenix™ Smart Cupping Massager just 10 minutes a day, muscular tension fades which allows a flood of oxygen-rich blood to the affected area.
This allows you to reverse significant damage and allows you to be flexible and active as you were years earlier, while also relieving migraines.
The Perfect Suction Force Every Time
The Soothenix™ Smart Cupping Massager has 6 levels.
The first 3 levels provide a reduced amount of suction and are ideal for someone with severe muscle pain and a poor range of motion.
The last 3 levels provide the strongest suction force and are perfect for more advanced users.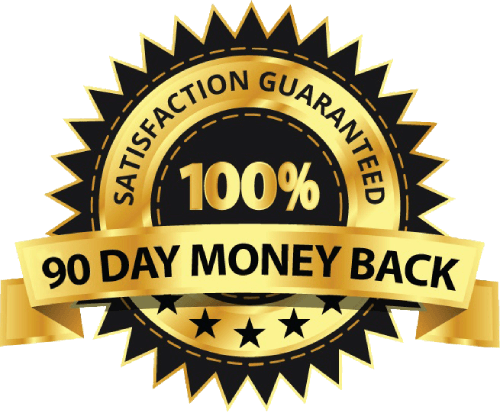 Try it RISK-FREE for 90 days. If you don't get the desired results in as fast as 30 days or less – we don't want your money! Our 90-Day Money Back Guarantee policy will make it right for you. Just contact our customer support team via e-mail at admin@soothenix.com, and ask for a full refund.
Buying items online can be a daunting task, so we want you to be aware of the absolute ZERO risks in buying something from us and trying it out. If you don't like it, no hard feelings, we'll make it right.
We have 24/7/365 Online Email Support. Please contact us if you need any assistance.